RSS
Video Marketing Success Stories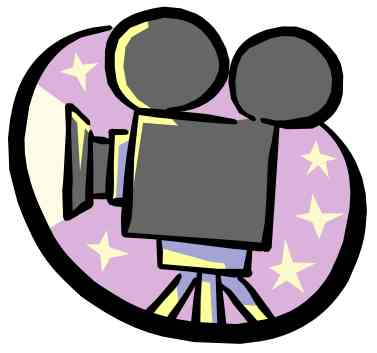 My Video Marketing Success Stories can show you how a successful video marketing campaign can skyrocket your website on the internet.
Below I'll show you one highly focussed video marketing campaign - for this website - which successfully created over 200,000 mentions on websites across the internet in a 21 day period.
To beat your competitors you must have something unique - something no-one else is offering, or something better than your competitors' offerings.
I highly recommend video marketing.
In my recent video marketing campaign I launched my new 33 Top Website Tips Series.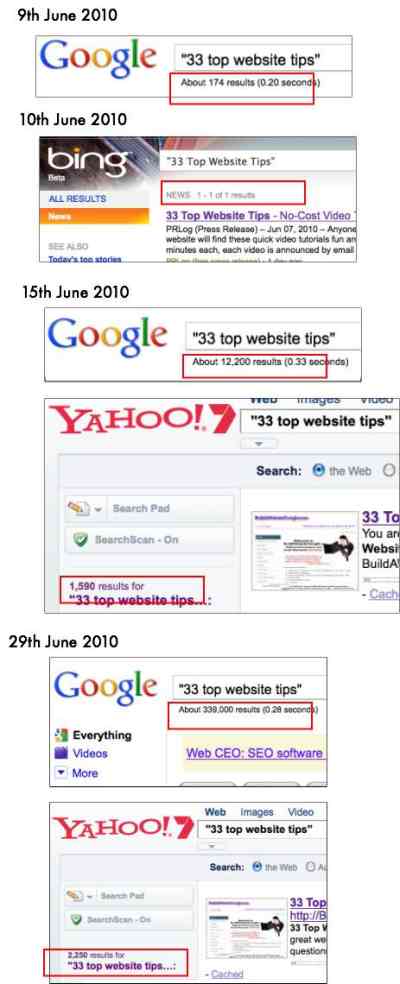 Campaign Started:
08 June, 2010 - no mention of the phrase "33 top website tips" on Google, Yahoo, Bing
09 June, 2010 - first mentions: Google x 174 mentions = 174 website pages
10 June, 2010 - Bing x 1 mention
15 June, 2010 - Google x 12,200 search results  |  Yahoo x 1,590 search results
29 June, 2010 - 21 days later : 207,000 - 300,000 |  Yahoo x 2,250
You will note the fluctuation of numbers on Google on 29th June. This is quite normal as the internet spreads information and some webpage where my 33 Top Website Tips may have been appearing on the front page of a blog (for example), as new information is added to that particular blog my information may be archived. This is the nature of the internet, so nothing to be alarmed about.
I've provided a snapshot of some of the search engine results pages (SERPs) for the specific four-word keyword phrase (which you can see has been held together for the purposes of the search by using quote marks / inverted commas / speech marks).
Summary
Overall this is an amazing result which has come about after an intensive Video Marketing Campaign.
If you'd like to know how you too can attain these types of search result numbers, please contact me today and we'll work out a strategy for your very own Video Marketing Campaign.
I look forward to it!
Cheers
Teena Hughes