seo
now browsing by tag
Please note – this CREATE A BACKLINK WITH POSTEROUS information is no longer valid, as Posterous has been decommissioned (as at June 2013).
---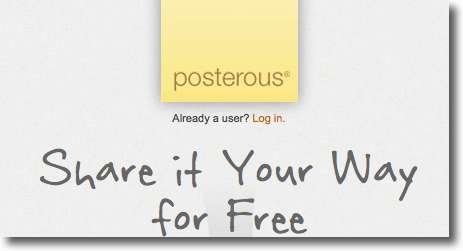 Let's create a link right now using Posterous.com – the one thing you must have is an email name which uses your own domain name.
If I backlink with Posterous, What does this do?
Posterous is a very clever marketing tool/website assistant. By sending an email to Posterous, it gets busy, creates a mini webpage for you, and sends you back an email with your new login details.
You have now created your very first backlink back to your website!
You will now receive a Thank You email from Posterous, with a link to the new page you've just created. You will see that your new 'mini website' on Posterous has your domain name, for example:
Click the link in the email from Posterous, and follow the steps to sign up.
You have ONE MORE THING to do to finish the BACKLINK.
Login to your Posterous page:
locate the link in the text editor
what you're going to do is add your KEYWORD PHRASE to the page, then hyperlink those words with the actual link back to the specific web page.
This is the true power of backlinks – using KEYWORDS on the page, but link them to a website page ABOUT that keyword phrase
tip: if you can do this in your email program BEFORE sending it to Posterous, then do so; I include it here as a separate step for those who don't have this functionality in their email program
Save your Posterous page, and pat yourself on the back 🙂
Yes, you can :
click the link to view your new Posterous page
login and make changes, and create more pages pointing back to OTHER pages on your website
email Posterous without having to login each time
send video and many other links in your email, etc etc.
Are you beginning to see how clever – and easy – this is?
But wait – there's MORE! You can login to your new Posterous account and set it up so that OTHER sites will be notified of your new post, for example Twitter, Facebook, Youtube – look for:
Select Manage and then Autopost to set up the accounts you wish to post to.
How cool is this?!
If you choose Twitter and Facebook, then each time you send a message to Posterous, you've actually created THREE backlinks to one page on your website! Excellent! Here is the list of current places Posterous will post your content to: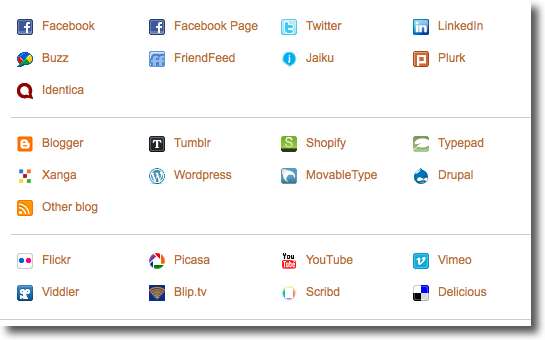 Your Homework:
Try to create one new Posterous page/link back each week (one per day would be super, but it's hard to keep up the momentum). Those little search bots will be keeping busy and recording all your new activity, which they LOVE!
Next lesson will be posted shortly – stay tuned! >>
Related information:
<< back to What do I do now my website has launched?