RSS
Your Biz Hot Tips
Video

Newsletter Ezine

 

To STOP/START the video, click the icon in its bottom left corner.

Hi there! My name is Teena Hughes and I'd like to thank you for subscribing to my Newsletter / Ezine.

Each issue will feature a tip, trick, tutorial or explanation about websites, the internet, search engine optimisation and many other related topics.

I do hope you enjoy them!
"How often will I get the newsletter?"
If I have time, I make one per week, but when I'm busy, it may be a few weeks inbetween - I hope this is ok with you, as I don't want to inundate you with too much info.
Of course, you can always save the emails and go back and watch the videos when you have time :-)
Your Biz Hot Tips Video Newsletters
Click an image to view the video, and simply click the left and right arrows to move to previous videos and more videos
.
"Is the newsletter too long to read over a quick cup of tea?"
I like to get my information FAST and don't always like to read long-winded explanations or stories, so these Newsletters will come to you in Video format with a brief overview of the topic, then more details will be printed on the page below the video. I hope this works for you too - I know how busy you are and that you don't have time to dawdle reading lots of info :-)
"I'd like to ask you a question ..."
As always, if you have questions, suggestions and recommendation - tell me. If you have complaints - tell me - I'd rather hear it from you than from someone else, and I'll do everything in my power to sort it out as fast as possible.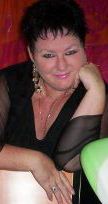 Comments?