How to Track Your Onine Reputation in 5 Minutes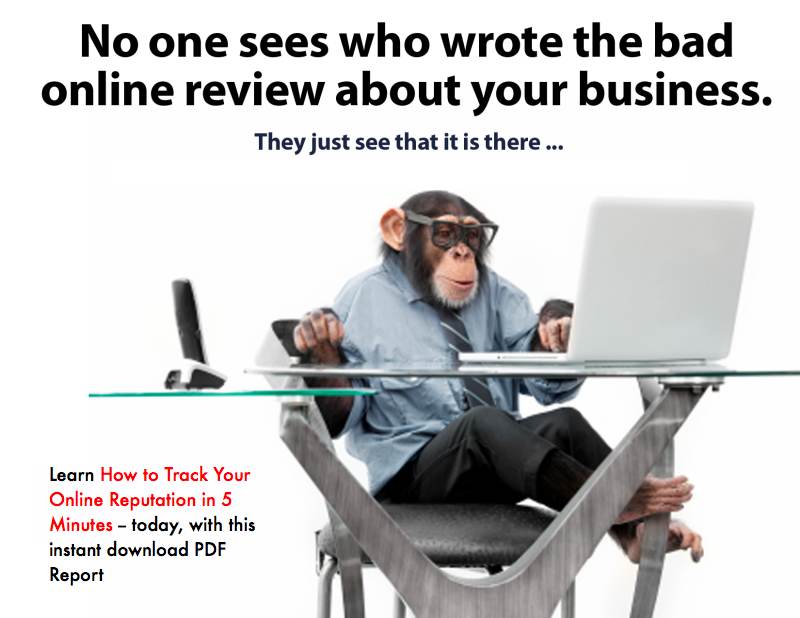 Would you like to know how to track your online reputation?
In my 22 page Report I show you the step-by-step process I use to keep an eye on what's being said online. Once you know how to track these "mentions" online, you'll learn how to set them up, and use these simple techniques for tracking your reputation. You will be able to see the results on a daily, weekly or monthly basis – you specify how often you'd like to be notified, so if the daily results are too overwhelming, simply change the settings to suit.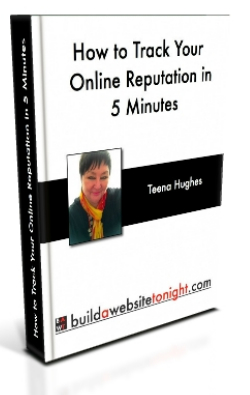 A downloadable Report by Teena Hughes:
20+ pages of step-by-step instructions on how to start taking control of your reputation online
it takes as little as 5 minutes per day
instant download PDF.
Back to Reports page