How do I automate my social media?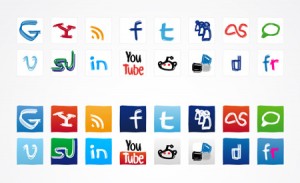 Are you overwhelmed with trying to keep up with Twitter, Facebook, Linkedin, Pinterest, Google + and Youtube? Phew! Me too! I'm exhausted just saying them all out loud 🙂
There are a couple of very simple ways to automate some of your social media, to save you time, and free your brain up for more important things, like bringing money into the business.
Here are some tools you might be able to use in your business:
Automate with Twitter
SocialOomph.com allows you to automatically follow people who follow you, as well as  send direct messages automatically to your new followers. This is mostly a Twitter tool, and if you upgrade to the professional edition it will help automate Facebook as well.
Backtweets.com is a tool dedicated to Twitter, provides reach and impressions stats, plus it alerts you whenever someone tweets a link to your website, identifies influencers and integrates with Google Analytics to show how Twitter activity is affecting your site's traffic.
Automate with Facebook
You can now schedule Facebook posts within Facebook itself – here's a great article by Mashable showing you how to do it — http://mashable.com/2012/05/31/facebook-page-schedule-posts/
Vitrue.com may not totally automate all of your social networks, but
is marvellous in making the most out of your Facebook presence. Vitrue helps to
moderate the comments on your Facebook page, as well as send targeted messages to people who have "liked" your business page.
Automating several social media channels
I love HootSuite.com – I've been using it for several years now, and it's been one of the best business tools I've used. With this tool you can mange multiple social media channels on the same dashboard.
Ping.fm is another one-click publishing application, and it is a very
popular site for aggregating several social media channels. It allows you to simultaneously update accounts like Facebook, Twitter, LinkedIn, and Flickr through the dashboard online, text message, email or instant message.
Your Say
What do you use to automate or streamline your social media activity? Feel free to share your tips and experience here – thanks in advance!
Teena