Business Plan Samples — Sign Writer
Business Plan Samples — One Page Snapshot for a Sign Writer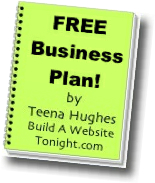 This information is for information purposes only, assuming that the business to be started is for a Sign Writer.
You can tweak the contents to suit what YOU need to do, writing as much detail as possible for each step. When you're ready to expand on this simple Blueprint, this will be a very good place to start. Best wishes for your business plan creation!
---
EXAMPLE ONE PAGE BUSINESS PLAN FOR A SIGN WRITER
Dream / Vision
My signwriting business will become well-known, well-respected and highly sought after by providing innovative signwriting designs and excellent service
---
Mission
My Mission is to bring colour and excitement to signage wherever I go, to think outside the box and encourage others to do the same.
---
Goals / Objectives
This year's turnover to be $50,000
Increase my clientele by 50% in 6 months
Increase my clientele by 100% in 12 months.
Reduce costs by 20% in the first 12 months.
Improve my knowledge of new products, and increase skills.
---
Strategies
Join one new networking group each month.
Find innovative ways to market and advertise.
Negotiate with wholesale suppliers for better pricing.
Sponsor one major community event per quarter
---
Work to be done
[date]
Steps to achieve the goals and strategies outlined above.
Join 3 industry-related online forums. 1 week – Jan 7 2005
Design biz cards and flyers. 4 wks Feb 1, 2005
Attend Chamber of Commerce Meeting. 6 wks – Feb 14 2005
Contact local Government small biz assistance. 6 wks – Feb 14 2005
Research innovative international paint supplies. 8 wks – Mar 1 2005
Subscribe to 3 industry-related newsletters. 8 wks – Mar 1 2005 etc.
---
Good luck with filling in your own SNAPSHOT BUSINESS PLAN!
Did you learn any new tips from these Business Plan Samples?
If you'd like to be kept up-to-date with tips and tricks on websites and business ideas, click here to sign up for our free newsletter [and download a free gift!].
Feel free to post a Comment on any newsletter, article or interview – I'd love to hear from you.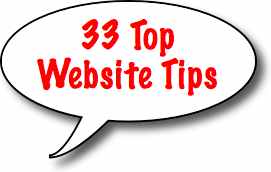 Is your website missing out? Check out the 33 Top Website Tips & give your site a check-up