Archives
now browsing by author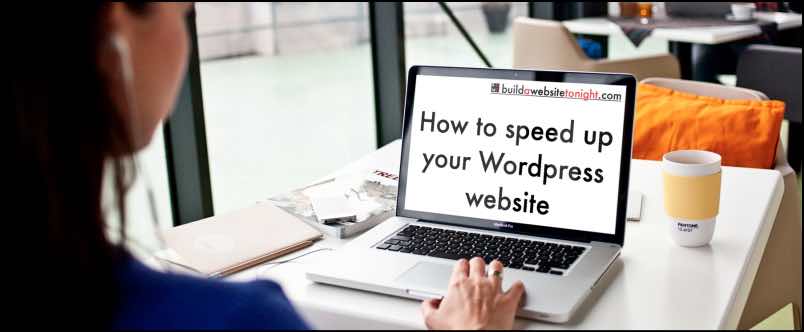 How to speed up your WordPress website to keep visitors happy
Google admits that website speed is an important ranking factor.
So if your site takes a longer time to load, it will start dropping from the rankings, or may never reach a page high enough in the Search Engine Results Pages (SERPs) when someone searches for phrases related to your keywords.
So how do we fix this?
A huge percentage of websites these days (it's October 2017) are built and self-hosted WordPress.org sites.  This is GREAT news!
I love WordPress — I migrated all of my clients 8-10 years ago, and I've been thrilled ever since.  I tried many other website software and solutions, and put a lot of time in to get them just right, but in the end WordPress.org won me over.
It's simplicity can make for uncomfortable bedfellows though when your site starts to slow down, and people click away before pages even load.  There are several potential reasons this happens, and today I'd like to share a couple of quick solutions you can do as soon as you read how.
It's possible some PLUGINS are slowing down your site
It's so easy to add new functionality to WordPress sites, and we might ending up adding way too many plugins — and then not even using some of them.
I'm guilty of exactly that, I've even deactivated plugins and forgot to delete them altogether, so lets look at how to tidy up our websites right now.
Step 1 – Housekeeping/Removing Unnecessary Plugins
Login to your website, and click the Plugins link to view the list of plugins which have been installed.
Scroll through the installed plugins and remove anything which you know is not essential (if in doubt, leave it and do some research first). Remove everything that your site does not need. Bravo! Your site can now do sit ups much faster!  This step can cut page loading times in half.
Step 2 – Adding an essential Cache Plugin
In the last step we removed all the plugins we're NOT using — now we're going to add one which will help speed up the website, without us knowing anything technical.
Go to Plugins in the left sidebar
click Add New
type W3 TOTAL CACHE
when you see it, click INSTALL, then ACTIVATE.
There are lots of options and customization  choices, but for the moment just leave it to do its job.  You can always go back and change some settings later, but this little beauty works right out of the box on autopilot.
Step 3 – Disabling pingbacks and trackbacks
Pingbacks and trackbacks are two main WordPress features which let the website owner know that the blog or page is being linked to. This used to be very useful, but with newer solutions like Google Webmaster Tools and other services the pingbacks and trackbacks are no longer required.
They place an amount of strain on the server where the website is hosted.
to turn them off in website Dashboard, visit Settings / Discussion
deselect "Allow link notifications from other blogs (pingbacks and trackbacks)." to make sure the box is empty, Save changes
this helps WordPress gain speed as the pages appear on the screen.
Learn more about my "How to speed up your WordPress website" Series
These three steps are just the first of even more suggestions I'll bring to you in the next few emails.  Stay tuned and get ready to improve the overall health and speed of your website!
I'll be chatting with you again soon,
Cheerio for now,
Teena!
---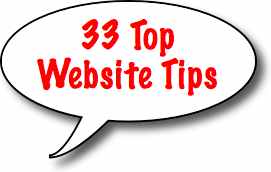 Is your website missing out?
Sign up for the 33 Top Website Tips & give your site a check-up.
In a hurry? Get a total of 50 tips as a paperback book or Kindle book 🙂
Click the book below to read more >>
---
Need answers? Send me an email via the Contact page, or pop over to Facebook and say hi!