33 Top Website Tips
Would you like to receive 33 great website tips – right in your inbox?
The tips are based on questions I've received from many people over the years about how to plan a website and how to build a website, and these are things which I'd love to share with you so that they might help you on your website building adventure.
After you sign up, each day when the email arrives, go grab a tea or coffee, or a cold drink, and watch the 4 minute video (which has more tips than the PDF you'll also receive).
Sound good? Simply fill in the form below – and you'll get your first website tip today …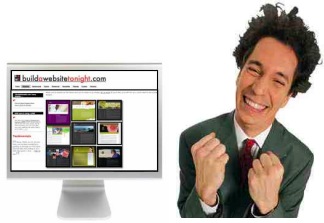 Hi Teena, I just had to say even though I have been building my website for 3 years now, I LOVE LOVE LOVE these 33 top website tips! It's like a quick refresher course and there are plenty of tips there that I should be doing that I'm not. I have signed up to the daily videos so I can set aside time each day to make the most of your information. Thanks for all this so that we can actually have control over our own websites and understand what we are doing!!

— Michelle, Inspired by Michelle Cake Designs
---
If you too would like to receive these video website tips, sign up for 33 Top Website Tips today. At the end of the series you'll receive your own PDF copy of the tips to share with family, friends, co-workers and business associates.
Ready? It's easy – please fill in the form to start getting your website tips today!
Cheers
Teena!
---
---

As an added bonus, you'll also receive YOUR BIZ HOT TIPS Newsletter (if you've already signed up, don't worry, you'll only get one copy).
Like what you've read so far?

If you like the idea of my 33 juicy relevant website tips and would like to know more about the OTHER free website information I provide about the internet, SEO, marketing and videos (which you can put into practice straight away), sign up for my Video Newsletter today – it's called YOUR BIZ HOT TIPS >>
Got a minute?
I'd LOVE to hear from you! What are your thoughts, opinions, or questions about these tips? Are you excited? Has the penny dropped on something you've been wondering about? If so, please share your experiences in the Comment form below.
And if you got a lot of value out of these tips today, please do me a little favour and share the link with your Twitter and Facebook friends by using the share buttons – thanks in advance!
Looking forward to talking to you again shortly,
Teena!